Join me in Tulum for The Retreat
The Retreat is an opportunity to unplug, move your body, rest your mind, and reconnect with yourself at the core of who you are through vinyasa yoga, meditation, relaxation, and shared experiences with others who are doing the same.
In our four full days together, everything we do will be centered around these four themes: MAKE SPACE, CREATE CONNECTION, FIND SOFTNESS, GROW ROOTS. The goal? Leave for home with renewed confidence, refocused energy, and newfound clarity.
October 11-16, 2019
There's still time to register for this fall's retreat!
March 25-30, 2020
Be one of the first 10 people to use code EARLYBIRD and get $200 off your trip! Offer expires January, 18, 2020. Learn More & Sign Up
What alumni have to say:
The week I spent with Catherine in Mexico was transformative. She thoughtfully mapped out each day with an intentional theme for purpose and growth. She took time to workshop poses and inversions to deepen our understanding of the yoga practice. She provided an atmosphere of learning, relaxation and empowerment. We stayed in paradise, and woke up every morning to unbelievably serene surroundings of nature. I left truly feeling like I was fully connected and balanced in mind, body and spirit. She inspired me to go further than I've ever gone before in my yoga practice, and instilled in me a desire to keep the themes and lessons of this retreat alive in my everyday life. This is truly one of the best things I've ever done for myself, and I'm eternally grateful to Catherine.
— @jessi_evans
Still reminiscing about @heyitsme_CG's yoga retreat in March. She killed it and Tulum is amazing. If you have the chance to go on one of her retreats, GO! I left Tulum feeling energized, stronger, more connected to myself & really just whole again. Sunshine, new friends, yoga every. damn. day. (twice a day!) ... I could get used to that life.
— @laureenburk
It was an amazing retreat. Thoughtfully organized schedule, beautiful location, comfortable accommodation, super tasty and healthy food, drinks, amazing beach -- everything was perfect. It was equal parts of relaxing and fun.
— @cerensakizli
What an amazing experience from start to finish. I was shocked that this was Catherine's first time leading a retreat, because it was well organized, the flow/schedule was great, the group was cohesive, and it had a relaxed vibe. The perfect balance of scheduled activities and free time.
— @ellensafran
The retreat with Catherine was fantastic! She did an excellent job coordinating all of the details of the trip to really make sure that everyone was comfortable and had a great time. Her itinerary was perfect - flexible, with something for everyone - and her yoga classes were great. I would do another retreat with her any day!
— @mby110
Be the first to know about future retreat dates:
Trained in 2012, I am a 200 hour certified yoga teacher living in Pittsburgh, PA.
For me, yoga takes on many forms. It can be heart pumping, soul healing, deeply soothing and intensely challenging at all once. It pulls me in and teaches me things when I least expect and when I think there is nothing left to learn from it.
When I turned 25, yoga led me to be more aware of my body and and through this awareness, to a rheumatoid arthritis diagnosis, which despite its challenges, has changed my lifestyle and overall health for the better. I've customized my practice to fit my body's strengths and weaknesses and I am constantly inspired by how many of us overcome our struggles, both physical and emotional, on our mats.
This has undoubtedly influenced my teaching, which is very much the opposite of arthritic. I teach upbeat flows with less emphasis on perfecting movements and much more on allowing the practice to flood our bodies and take on its own shape. I want the practice to feel methodical and rhythmic, with vulnerability and honesty, so we can find those qualities both with others and with ourselves.
I have taught at Solstice in Times Square, led #AerieREAL classes around the country, and hosted international retreats. But no matter where yoga takes me, my favorite place to teach is in Pittsburgh surrounded by my community of students, who make me profoundly grateful for this practice and the friendships it fosters.
current teaching schedule at urban elements in Pittsburgh's north shore:
solstice in times square
Represent Aerie and shared the #AerieREAL message at the Solstice in Times Square on the longest day of the year in both 2016 and 2017. Twelve thousand yogis from all around the world came to their mats and it is always an honor to lead this empowering flow.
AERIE CHILL. PLAY. MOVE. POP-UP
Traveled to Boston and Chicago for Aerie's Chill Play Move Pop-Up Shop and shared my #aerieREAL story with 150 Aerie yogis in each city, encouraging body positivity, self love, and personal empowerment.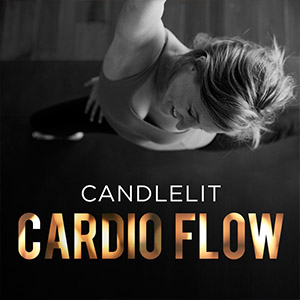 CANDLELIT CARDIO POWER HOUR
This workshop that focuses on fast flows set to upbeat music and candlelight. Mixing breath & beat, the students cycle through a long sequence together before flowing through it on their own.
GLOW WITH THE FLOW
Transform studios into glow in the dark yoga parties. Mantras painted on the walls, black lights, glow sticks, and balloons turn this vinyasa flow into a less serious expression of yoga. Glow with the Flow gives yogis the opportunity to lose their inhibitions, find the fun in their practice, and sing along to Justin Beiber in their neon yoga pants.
WEEKLY CLASSES
Cultivate community for regular students and creating a welcoming space for new students in accessible heated vinyasa classes. Classes are taught in-the-moment, tailored to the students that day. Class sizes range from 20 to 65 students, depending on the studio.
LULULEMON'S JAM ON WALNUT
Led a hot and sweaty yoga class on Walnut Street in Shadyside, a collaboration between Lululemon and Amazing Yoga. Students rolled out their mats in an atypical place to show the community we live our yoga loud and proud.
INTRO TO + NEXT-LEVEL INVERSIONS
Break down the core inversions in a two part workshop series: Intro to Inversions and Next-Level Inversions. Students learn to go upside and tackle their fears while we focus on headstands, forearm balance and handstand, while overcoming the fear of not only going upside down but also forcing ourselves out of our comfort zones.
RETREATs + Teacher Trainings
Assist and co-facilitate teaching trainings and yoga retreats in magical Tulum, Mexico and adventurous Costa Rica. Think sun, sand and a whole lot of yoga.
AERIE CORPORATE OFF-SITE
Taught a class for the Aerie HQ team to kick off the 2016 Aerie corporate offsite at the Ace Hotel Pittsburgh. It was an honor to give back to women who love what they do and spread body positivity to women each day.